Shopping Cart
Your Cart is Empty
There was an error with PayPal
Click here to try again
Thank you for your business!
You should be receiving an order confirmation from Paypal shortly.
Exit Shopping Cart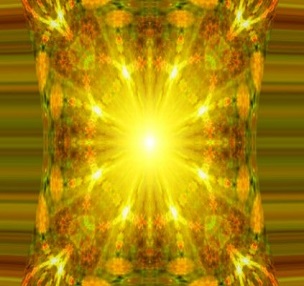 Many people want to talk about manifesting energy and a lot of clients ask about this as well. There are so many people out in the world saying to do this or do that or try this method or it will take this long, etc. Manifesting is something everyone can do in their life and for a number of things. It may be something for health, career, relationships, something physical. Whatever it is it has to be the right thing for you. This is one of the most important things you need to know when it comes to manifesting. I am going to go over a few key points here to make this as simple as possible for you to work on your own manifesting, as everyone can manifest in their life and everyone already is, as many just don't see it or realize it yet.
The very first thing is to know what you want. What you actually want. Not what your husband, wife, mother, father, brother or sister think you should have or do or be. But what you actually want. Maybe it is a new career, a new love relationship, a new home, or whatever it is in your life. It has to be what you want though. Now comes the fun part, and I said I was going to make this real simple! Focus on it! I know sounds hard, right? Not really. Focus on what you want to have in your life in a positive way. Let's say it's a new home. See yourself handing the buyer the money for the home and them handing you the keys to your new home and you walking in. Let's say it's a new career, see yourself sitting across the table/desk from the boss of the company you want to be working at and they shake your hand and say you are hired. See how easy these pictures can come.
Now what do you do. Focus on this as much as you as often as you can and give yourself a deadline. Say three months to see changes and progress. Deadlines help keep you focused and on track, and if you don't make it before your deadline simply give yourself an extension is all, so no worries.
Now one BIG thing you need to make sure and keep in mind is to let go of everything else that comes up negative around this. Maybe it is an old pattern you slip into and think negatively about working at your current job or maybe you don't like your neighbors and don't want to hear their loud music one more night. These are all things that can distract from your goal. When things like this come up just tell yourelf these don't matter, I am going to do this or that, whatever your goal happens to be and stay focused.
Ok now onto the ending point. The last thing I can give as a HUGE piece of advice is to have faith. Believing in yourself and your goal is what is going to really give this your power and energy to make this speed up your manifestation. I have seen some HUGE goals manifest quickly when we let go of the negative and simply believe. I know you can do so get started with writing down your goals today and tweak them to where you need to be and then start focusing and believing!
Author: Nicole Lanning, founder of Healing Art Forms, an online distant healing center. Manifesting energy is something everyone can do and if you have road blocks let us know and we can help with suggestions on how to get clear.
Categories: None
/